New to AnimePaper? Join our community today!
Gundam EXVS Full Boost Updates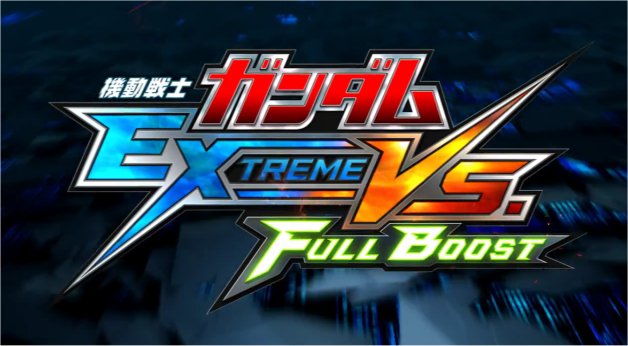 ---
Unlocked Units:
[X] RX-0 Unicorn Gundam 02 - "Banshee"
[X] CB-0000G/C Reborns Gundam
[X] MS-08TX[EXAM] Efreet Kai
[X] RX-139 Hambrabi
[X] Extreme Gundam Leos-type, Eclipse Phase
[X] GF13-021NG Gundam Spiegel (Shadow)
[X] GX-9900-DV Gundam X / X-Divider
[X] GAT X-102 Duel Gundam Assault Shroud
[X] RX-178 Gundam Mk.II
[X] Extreme Gundam Leos-type, Aios Phase
[X] RX-105 Xi Gundam
[X] XXXG-00W0 Wing Gundam Zero Custom (TV Vers.)
[X] GN-007 Arios Gundam
[X] RX-78GP03S Dendrobium "Stamen"
[X] MBF-P01-Re<AMATU> Astray Gold Frame Amatsu
[X] AMX-011S Zaku-III Kai
[X] YAMS-132 Rozen Zulu
---
Future Releases (Warning: Spoilers!):
May:
Units:
-ZGMF X-88S Gaia Gundam (Pilot: Stella Louissier, GSD)
-Gundam AGE-1 Normal (Pilot: Flit Asuno, G-AGE)
-Striker Custom (Pilot: Ittou Tsurugi, G-Katana)
Map: Io (MS-Crossbone Gundam)
Near Future:
See this link... (Warning: Spoilers!)
Shown:
Top Row: Crossbone Gundam X3, Gaia Gundam, Astray Gold Frame Amatsu
2nd Row: G-Armor, Kapool Corin Nander Custom, Arios Gundam
3rd Row: Gerbera Tetra, Rozen Zulu, Striker Custom
4th Row: AGE-1
Missing: S-Gundam and ELS (possibly GNX IV)
==> As of 05/01/2013
---
YT Channels for EXVS Gameplay:
Hmmm... ExzcellionGamma (エクゼリオンガンマ) is a young man who walks around the Multiverse with a gun and shield on his left hand and a sword in his right hand, symbolizing two different timelines together: Feudality and Modernity.
He has been at AP for more than a year now, and had went around too far to be called a neophyte.
For now he's just a watcher for walls and vectors and a regular ShoutBox user... with some lurking works. After he graduates from College at the course of Electronics and Communications Engineering he'll start to make walls and vectors, albeit the business he will have as he works.
Above, left, is me as I enter the multiverse of anime world, with my lady, Eirika, at right.
Eureka Seven AO, shenanigans by the writer
Imma blast him off the map -Solstice
And that is how you do it!
KIDOU SENSHI HATSUNE MIKU EXTREME VS.